Clicky click here for my purrsona page.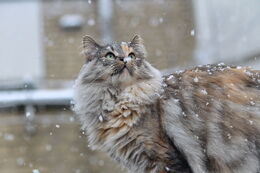 I also take coding requests!
Hello, hello there! I'm Moonspirit, just another cat-loving BlogClanner like you. My favorite pastimes are writing fanfictions, (mostly Warriors) drawing, (mostly cats, but sometimes dogs and other animals) looking up random stuff on the Internet. (mostly cute animals and Warriors and/or Sonic fan-art) and gaming. (mostly Minecraft, and Sonic the Hedgehog) I'm fairly active on this wiki, I edit my purrsona page frequently, and make posts on several different threads on the Fun and Games board. I am currently a coding teacher on Coding Teaching, and run one, very simple game, The Confused Game. I also have my own wiki, LightingClan Wiki. The best place to contact me is probably my message wall, but you can also contact me through this secret page, if you prefer.
╔═══╗
║ ██ ║♫ Paste this on
║ ██ ║♫ your page if♫
║ (O) ║ ♫you love♫
╚═══╝♫ music!
Community content is available under
CC-BY-SA
unless otherwise noted.