☙ ⓕ ⓞ ⓧ ⓢ ⓣ ⓔ ⓟ ❧
ρяσfιℓє • ¢σитα¢т • fυяѕσиα • ѕтσяιєѕ • ѕιggιєѕ

I AM NO LONGER ON THIS WIKI. YOU CAN STILL MESSAGE ME ON MY MESSAGE WALL AND I WILL TRY TO RESPOND AS QUICKLY AS POSSIBLE
Foxstep
other names
steppy, foxey, foxpaw (formerly), foxkit (formerly)
affiliation
blogclan
biographical information
mentor
n/a
apprentice
n/a
rank
warrior
physical description
gender
female
breed
abyssinian
fur color
dark reddish-brown
eye color
cornflower blue
♡ appearance ♡

To the common eye, Foxstep looks like a simple dark red she-cat with blue eyes. She is truly an Abyssinian with cornflower-blue eyes. She is often seen wearing an actual cornflower tucked behind one or the other ear, to match her eye color. She wouldn't be considered beautiful, but somewhat out of the ordinary.
Foxstep is not the most nimble either, as she staggers every now and then, not much a fast runner either. She is trying to increase her speed and agility by exercising every day, and going on long walks at sun-down, or to hunt.
♡ personality ♡
Foxstep is a friendly, cheerful she-cat. She usually talks to cats who share similar interests as her or anyone friendly, really. She can be quite stubborn too but she seldom gives in when she doesn't feel up to argue. She is also passionate about her opinions, often scared to share them, yet undeterred if it isn't popular. Foxstep is also somewhat of a daredevil and loves adventure. She usually drags her friends on her dangerous challenges despite their protests.
♡ trivia ♡
Foxstep has always kept the same OC description, although she has changed her OC name from Poolflight to Foxstep. It was just more fitting.
She plays the violin.
She is known for shipping a lot of things to the point where it gets seriously annoying and also stalking very much (but it's not considered annoying since much of her stalking is in secret or with her stalker buddies (stalker squad FTW))
Speaking of the Stalker Squad, she is in it (duh) along with Wollow and Lup. They even have matching avatars every now and then, this time being I.C.U icons.
Foxstep has many many many fanfictions and most are abandoned. You can find some good ones in her stories subpage but there are a lot of hers floating around out there.
She loves Indie music. Some of her favorite artists are Zella Day, Owl City, Marina and the Diamonds, and Billie Eilish.
♡ history ♡
Foxstep regularly checks the blog, reading through new articles, or offering support at the Hug Page. She rarely does anything else due to the fact that she's already busy with being a member of multiple wikis.
On the Wiki, Foxstep is very active with a little over 7,000 edits. She believes she joined the wiki the same day she joined the blog, which is February 6th, 2016, meaning she has been on for almost 2 years. She is often seen helping other members code, writing her own fanfictions, or just chilling out on Live! Chat. She recently joined Discord.
Foxstep tries to be helpful and diplomatic in serious situations even though she didn't witness most of them. She also tries to be there for new members or give constructive criticism on fanfictions whenever she has the time. In general, you can catch Foxstep on Fandom almost all the time, meaning if you message her on the wiki, she will respond almost immediately. But not always, as she does have real life to deal with.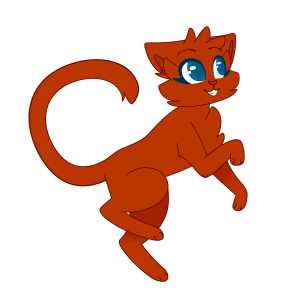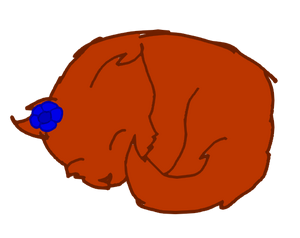 Community content is available under
CC-BY-SA
unless otherwise noted.