Jurassic World: Dominion Dominates Fandom Wikis - The Loop
Play Sound
Ghostpaw
Disclaimer: This article is under heavy wip and fixing! You can still put your name under friends!Ghostwhisper
Personality
Ghostpaw is a kind, smart, and shy yet stubborn person who suffers from ADHD, they can get easily angered, however their anger is rare on BlogClan. They are very energetic as well and loves sports. They are also very sensitive.

Purrsona
Ghostpaw is a tuxedo they-cat with pitch black eyes. And a scar on their left eye
BlogClan Life
Ghostpaw roamed around the Blog before they decided to join, they joined on April 27th 2021. They mainly roams the Tavern, Name Generators, BlogClan Art, and Blogchat when it opens! They are semi active

How they discovered Warriors
I discovered the series when I saw the first book, Into the Wild on one of my friend's desk in 4th grade. But what made me read the series was all the animations and MAP's. I started the main series in December 2019, but I read the mangas first in October-November 2019, I really enjoyed the series since then. My favorite characters are Jayfeather, Scourge, Tigerstar 1, and Hollyleaf and Ravenpaw. I'm currently on Fading Echos.

Friends
Feel free to add your BlogClan username in it! Everyone is a friend <3
Coldie the Cold Popsicle
Reedpaw/wish (Reed)
Stormi!!
Snowwy/Snowpaw/storm aka Snowwy Cat
Reviews
Your so amazing! The blog needs you, keep being you! <3 - Mossi
ur art is so good-Snowwy Cat
You're a great member of Blogclan, and a heart-warming, outgoing kitty!
Fandoms Im in
Warriors fandom( ofc )
Wings of Fire
Countryballs ( Polandball)
Scream
Trivia
Ghostpaw lives in the state of Virginia
They love to play Kickball and Soccer
Their favorite movies are Scream, Halloween, Jurassic Park, Zootopia, The Lion King, WALL-E, Finding Nemo, Finding Dory, Onward, and Star Wars: Revenge of the Sith
Their spirit animal is a Cat
Their personality type is INTP-T
They are a mix of a lone wolf and social butterfly
They used to be obsessed with Anime! Their favorite Anime is Death Note, Demon Slayer, and My Hero Academia
Their favorite animals are cats, dogs, and mostly: WOLVES!
They love to travel and hopes to go to Russia and Alaska
Flamewhisker has 2 main phobias: Arachnophobia and Acrophobia
Their favorite music artist is Imagine Dragons
They have 2 pets, soon 3 ( Their getting a cat pretty soon ) Waffle and Pancake
Their birthday is June 12th
Their favorite youtubers are MrBeast and Oversimplified
They are non-binary, Asexual, and Panromantic
They enjoy history, mainly WW2 and The Cold War
They are slightly allergic to cats and guinea pigs, as cats sometimes maker them itch and guinea pigs make them have an itchy rash
They are a minor! ( I'm not comfortable sharing my age )
Their discord is SerenityWolf#9575 friend me anytime haha
They are only fluent in their mother tongue; English! Tho they know a little bit of Spanish, Brazilian Portuguese, Japanese, German and Russian!
Quotes
feel free to add quotes I said :>
" cleetus "
" [ insert mod name ] Can into speedy moddo "
Favorite Warriors characters ( in order )
Scourge
Tigerstar 1
Jayfeather
Squirrelflight
Ravenpaw
Leafpool
Hollyleaf

Whitestorm
Lionheart
Millie
Silverstream
Graystripe
Bluestar
Nightcloud
Breezepelt
Poppyfrost
Onewhisker ( not Onestar )
Feathertail
Tawnypelt
Ferncloud
Spottedleaf
Crowfeather
Ivypaw ( so far )
Least favorite characters
Firestar
Toadfoot
Thornclaw
Blossomfall
Brackenfur
Dovepaw ( so far )
Lionblaze

My pets
Fanfiction
Echoing Moons

Flamepaw/whisker Gallery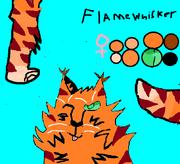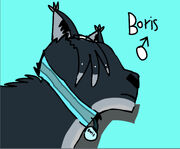 OC's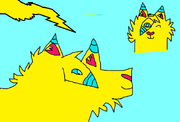 Lightningpaw- A yellow tom with cyan ear tips, hair-tips and eyes, pink-red ears and toes and lightning shaped tail and curved claws, his personality is energetic, charming, bold, yet rude and arrogant.\
Zvezda- A black she-cat with midnight blue eyes and a pink nose, her personality is gentle, caring, and caring, however she is rude, annoying, and sometimes gullible
Arcticsplash- A small white tom with light gray paws, legs, tail-tip, and ear-tips and ice-blue eyes and a black nose. His personaility, is kind, sociable, charming, and brave, whilist his negative traits is shyness, guilt, and sometimes anger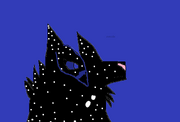 yes